Endpoint Security and Monitoring
Securing your employee's laptops and cloud servers .
Secure your business without hassle.
Cybersecurity SaaS solution for your organisation.
Helping you with Cybersecurity Compliance and Audit
Supporting India Data Protection Right and GDPR Chapters.
Endpoint Detection and Response
Powered by an opensource agent

osquery
SaaS BASED ENDPOINT SECURITY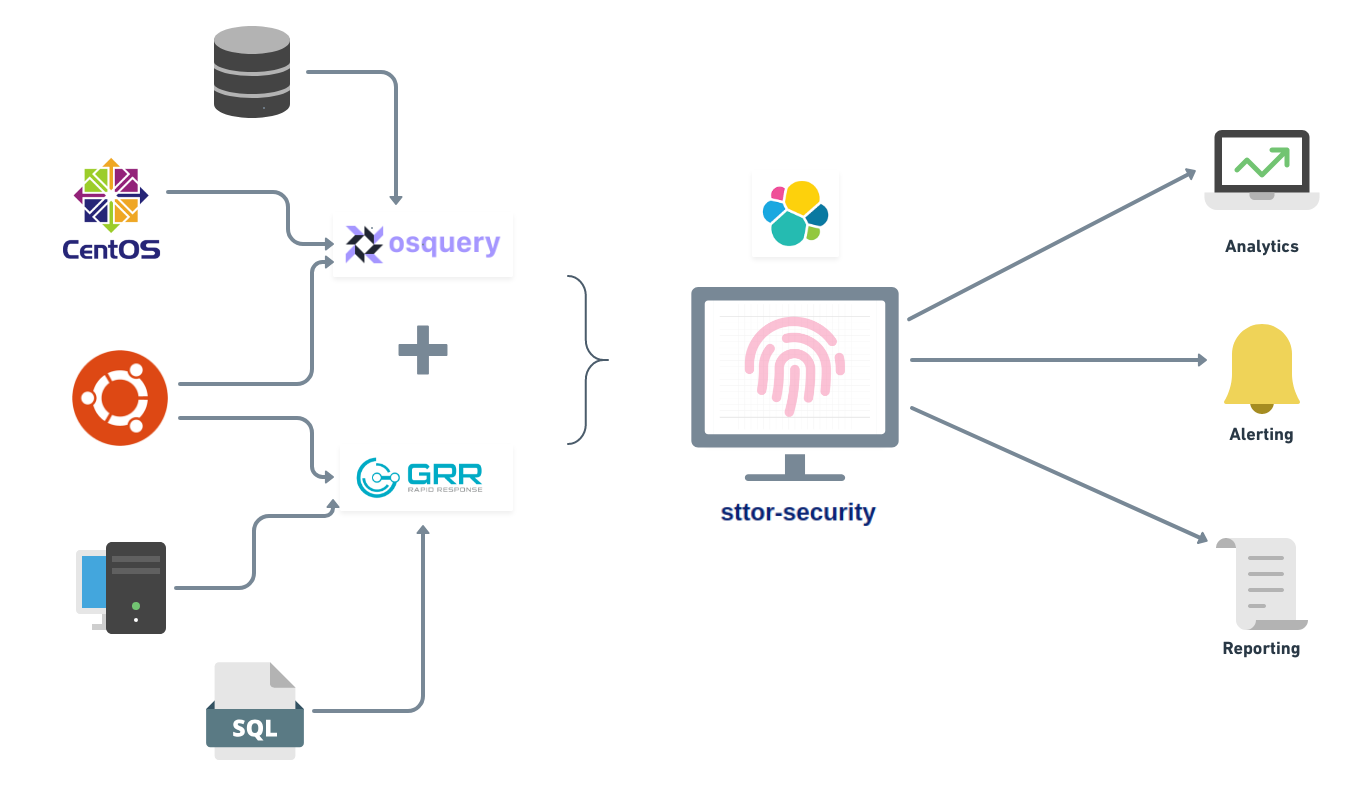 Agents
Sttor is powered by opensource software osquery.


needs to be installed on all the machines.
Storage
The data collected are stored securely in AWS Elasticsearch.
Visualization
Sttor has its own UI system (not kibana). The Realtime events can be visualised, investigated in the stream.
Reporting
Endpoint Security Assessment Report will be generated daily. Instant alerts can be enabled in the case of any intrusions, incidents and vulnerabilities.
LITE
1.99$ ENDPOINT/MONTH
15 DAYS LOGS RETENTION
LIVE QUERY
QUERY CONTROL
CUSTOM FILE MONITORING
UPTO 1GB LOGS
EMAIL SUPPORT
RECOMMENDED
PRO
3.99$ ENDPOINT/MONTH
30 DAYS LOGS RETENTION
LIVE QUERY
QUERY CONTROL
CUSTOM FILE MONITORING
UPTO 1GB LOGS
EMAIL, CHAT SUPPORT
ENTERPRISE
CUSTOM QUOTE
3 MONTHS LOGS RETENTION
LIVE QUERY
QUERY CONTROL
CUSTOM FILE MONITORING
UPTO 1GB LOGS
EMAIL, CHAT, ON PREMISE SUPPORT